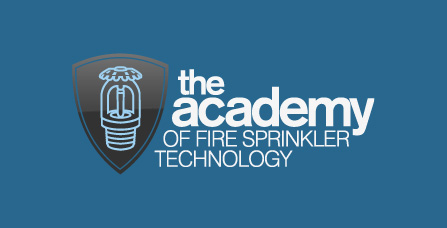 Academy Exam – May 2017
May 12, 2017 @ 8:00 am

-

5:00 pm
The Fire Sprinkler industry now has a new option for ensuring that those performing system inspections have appropriate knowledge and experience.  The Academy of Fire Sprinkler Technology has developed exams to verify an adequate level of knowledge and experience to perform the inspection, testing, and maintenance of these systems in accordance with NFPA 25 and other NFPA documents.
The Inspection, Testing and Maintenance of Water-Based Fire Protection Systems is a specialized field requiring a unique understanding of the NFPA Codes and Standards.
The Academy Exams ensure that Fire Protection Professionals have the minimum knowledge and experience to perform their work in accordance with State Laws.
The documents currently covered by our INSP I and INSP II exams in Florida are listed below. Examinees are expected to provide their own copies of the NFPA documents, bound in a binder or book format, on exam day.
Please note:
Since July 2015, all Academy Exams exam questions reflect the current Florida standards (which went into effect in January of 2015).
NFPA 13 – 2010
NFPA 14 – 2010
NFPA 20 – 2010
NFPA 25 – 2011
NFPA 72 – 2010
FL Law 69A-46*
FL Licensing Law*
*(copies of the FL laws will be provided onsite with the exam. State Laws covered by Academy Exams test may change as required by test location.)
These exams are delivered by the same team that developed the world's first degree program in Sprinkler System Technology.