The American Fire Sprinkler Association (AFSA) is a non-profit, international association  
representing fire sprinkler contractors,

dedicated to the educational advancement of its members and promotion of the use of fire sprinklers.

AFSA was organized in 1981 to provide the open shop fire sprinkler contractor with training, consulting, representation and more services, which AFSA continues to expand. Membership is open to contractors, manufacturers, suppliers, designers and AHJs.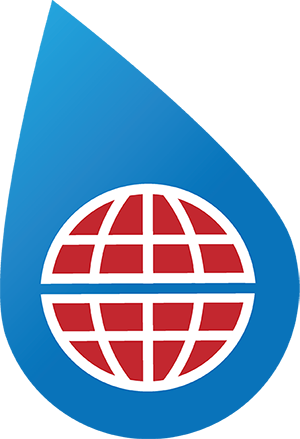 AFSA-FL Chapter expresses sincere gratitude to our 2016 Premiere Sponsor-Globe Fire Sprinkler Corporation for their generous support of our continuing education efforts in both the private and public sector of the Fire Protection and the Fire Prevention industries throughout the state of Florida.
Our partnership includes educating the public in order to create public awareness of how fire sprinklers save lives and we work toward our goal of seeing that no one ever dies in a home fire again.
Support our efforts by subscribing to our email list so you can receive notices about education offerings as they become available.  Go to the Join Now page and join Globe in partnering with us to see that no person, pet or sacred belongings are ever lost to fire by becoming a state member.*
In 2014 Globe Fire Sprinklers Corporation celebrated 100 years of continuous production of Globe Sprinklers and Valves. Since the introduction of the first Globe Issue "A" Sprinkler in 1914, the Globe name has persisted in its enduring identity and continued innovation, developing the earliest lever-fulcrum dry pipe valve, Globe Save All center strut sprinklers, and eventually becoming the first US company to utilize 5mm and 3mm Glass Bulbs in its commercial and residential sprinklers.
In 2014, Globe was recognized by the State of Michigan as a recipient of the prestigious 2014 Prosperity Award. The Prosperity Award is presented to a Michigan business that represents "strength, innovation, growth and community enhancement."
AFSA acts as a liaison with other national associations involved in fire safety. Working together with government agencies, such as the Federal Emergency Management Agency, the National Fire Protection Association, the Residential Fire Safety Institute, and the Home Fire Sprinkler Coalition, AFSA helps to create an awareness on the dangers of fire.
Currently, AFSA represents approximately 750 companies and individuals in the United States and throughout the world.AFSA believes that the installation of fire sprinklers could save thousands of lives and billions of dollars lost to fire each year. Increasingly, public officials are realizing this.
Fire Safety Online Continuing Education
If you are looking to continue your fire safety eduction through courses approved by the Fire Safety Board and the Florida State Fire College, now you can take ETI training courses anytime, from anywhere with an Internet connection!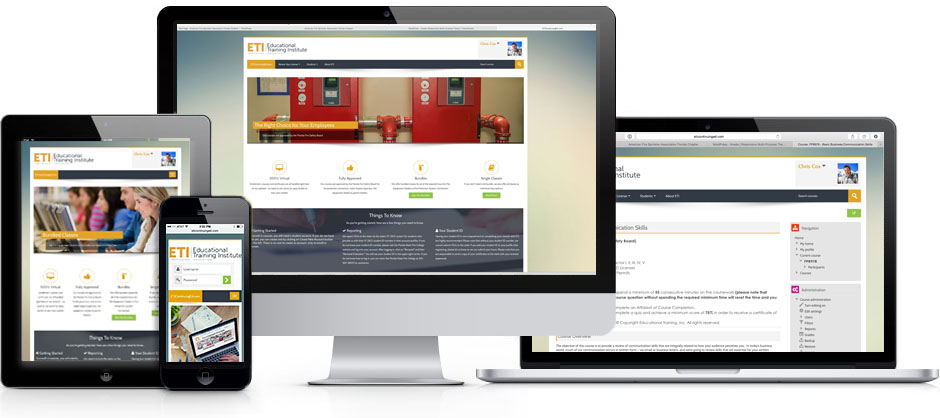 ETI offers online continuing education courses for Fire Protection Contractors, Water Based Inspectors & Fire Equipment Dealers / Permit holders. All courses are approved by the Florida Fire Safety Board (State Fire Marshal's Office)